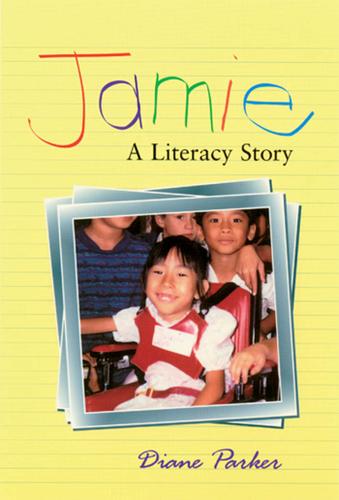 Already purchased in store?
Additional Book Details
"It is remarkable how people's lives intertwine. People move in and out of our world, affecting us as we affect them, and we often don't know it until we look back on what has happened. What amazes me is the exquisite timing of these moves, which help shape our growth and the course of our lives.""When I think of the people I've known and the events I've experienced, I often wonder, What if? What if I had not been at a certain place at a certain time? What if I had met this person earlier or later, or under different circumstances? It's the same when I think of Jamie Panui. I wonder how things might have been if we had met a few years earlier, and I marvel that things happened as they did."This is the quiet beginning to a story that will show you the power of literacy and its role in enriching a child's life. It is a human story, and you will find much in the narrative that moves you. The implications will encourage you to reflect on your own teaching practice and on your ideas of what literacy means for all learners. Jamie, a child with spinal muscular atrophy, was Diane Parker's student from kindergarten through second grade. In those three years Jamie's school experiences and her family's growing involvement with her learning supported the developing literacy that helped her cope with her increasingly critical handicap.There are many participants here; their voices and perspectives are represented in Jamie's own writings and especially in the unique parent-child reading journal that contributed so much to her social and academic growth. The story goes on to relate the unanticipated turn of events in Jamie's third grade year, and how her literacy enabled her to deal with those events and to influence others as well.Jamie brings you inside a classroom in which reflective teaching practice unquestionably empowered both the teacher and the students. Jamie's story touches on a host of critical educational issues--parent involvement, inclusion, assessment, curriculum reform, equity and justice for all learners. It will not be forgotten.
| | |
| --- | --- |
| Sold By | Stenhouse Publishers |
| ISBNs | 9781571100580, 157110058X, 9781571100580, 1571108874, 9781571108876, 1571108874 |
| Number of Pages | 129 |